Lottery Winners - Hall of Fame
| Lottery | Date | Winner | Amount |
| --- | --- | --- | --- |
At 24Lottos, you can find the latest lottery winners from all over the world. Whether you're a fan of the US Powerball, EuroMillions, or any other international lottery, 24Lottos has you covered. With 24Lottos, you can experience the excitement of playing your favorite lotteries from the comfort of your own home. And who knows, one day your name might appear on our list of winners.
11 Biggest Lottery Winners in History
The highest lottery win of all time and the wealthiest single-ticket winner varies depending on the source and the time the data was collected. However, we've compiled a list of the 11 biggest lottery winners in history for your reference. These individuals all made their dreams come true by purchasing a winning lottery ticket. The list will be updated as new winners make it to the top 11. Remember, you too can make your dreams come true by buying a lottery ticket and dreaming big.
1
$2.04 Billion, Powerball - November 8, 2022
Hold onto your hats because there's a brand-new millionaire in town! A lucky ticket holder from Altadena, California, has hit the jackpot in the latest Powerball drawing and won a whopping $2.04 billion! The winning ticket was sold at Joe's Service Center, a gas station and convenience store, and the owner even got a cool $1 million bonus for selling it. But the real question on everyone's minds is...who is the lucky winner?
Unfortunately, they'll eventually have to reveal their identity, as California doesn't allow lottery winners to stay anonymous. But, they do have up to a year to claim their prize and decide if they want the annuity option or a lump sum payment of nearly $1 billion (which would come with a hefty tax bill of $369.1 million). But, on the bright side, California is one of two states that don't tax lottery winnings as regular income, so the winner will have one less thing to worry about!
2
1.58 Billion, Mega Millions - August 8,2023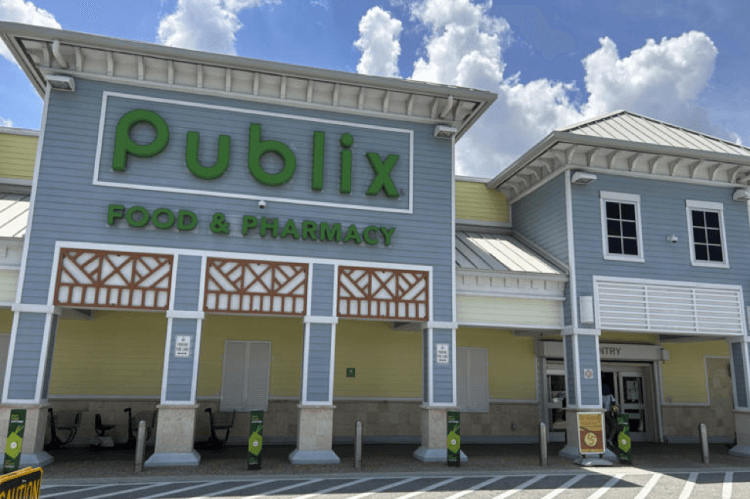 Imagine becoming a billionaire overnight with just one lucky ticket! That's what could happen to a Florida resident who hit the biggest Mega Millions jackpot ever, a staggering $1.58 billion, on Tuesday, August 8, 2023!
This incredible prize smashed the previous record of $1.537 billion, which a South Carolina ticket holder won in 2018. The Florida winner who purchased the ticket from a Publix grocery store has not come forward yet, so their identity remains a mystery.
3
$1.537 Billion, Mega Millions - October 23, 2018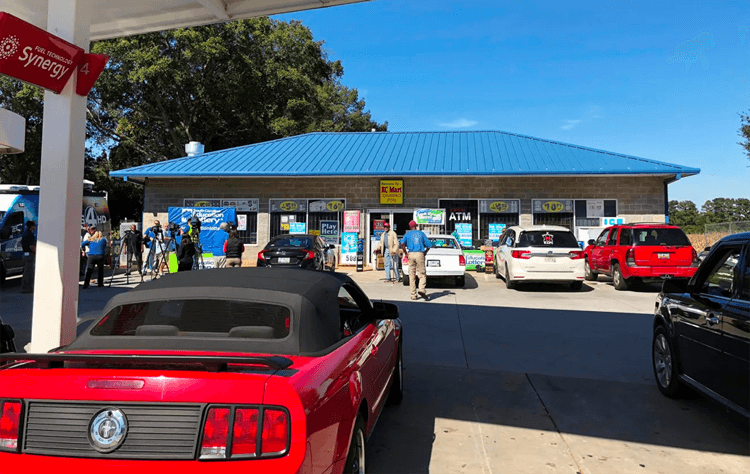 A lucky lady from South Carolina hit the jackpot and won the biggest Mega Millions payout in U.S. history - $1.537 billion! The winner officially claimed her winnings of $878 million after taxes, which was the lump sum option instead of the $1.5 billion over 30 years option. She decided to remain anonymous and chose to give back to her community.
With her $878 million winnings, she's already donated to several charities, including the City of Simpsonville Art Center and the One SC Fund for hurricane relief.
Let's remember the owner of the KC Mart, where the winning ticket was purchased, who also got a bonus of $50,000. Talk about a win-win!
4
$1.337 Billion, Mega Millions - July 29, 2022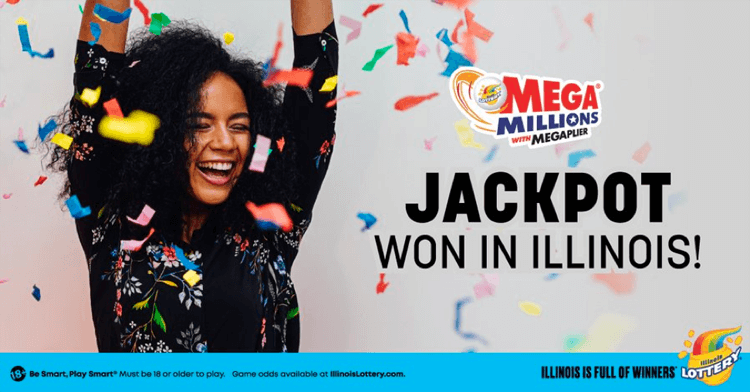 Two lucky folks won big time in the Mega Millions lottery and they took home a whopping $780.5 million which they split equally! The anonymous winners, who wish to remain anonymous, bought the winning ticket in a Chicago suburb and the Illinois Lottery can't share any information about them except that they must be ecstatic with their win.
The jackpot grew to $1.337 billion because no one had matched the game's six selected numbers since April 15, which means 29 consecutive draws without a jackpot winner! The winning ticket was bought at a Speedway gas station and convenience store in Des Plaines. It's time to celebrate these two lucky winners!
5
$1.35 Billion, Mega Millions - January 13, 2023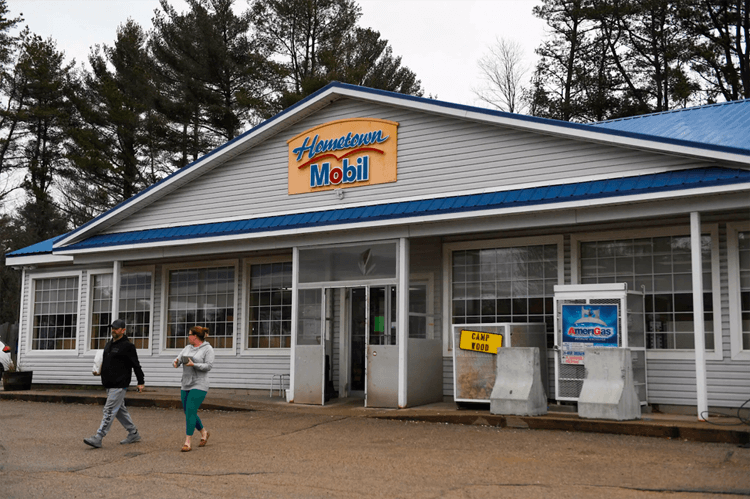 Looks like the lottery gods have finally smiled upon Maine! One lucky resident just hit the jackpot and won a whopping $1.35 billion in the Mega Millions lottery! They beat the odds of 1 in 302.6 million and made history as the first-ever Mega Millions jackpot winner in Maine!
It was a lucky Friday the 13th for this winner and we can only imagine the celebrations happening in their household. But, we don't know who they are or where they bought the ticket from, because some state lottery officials keep the winner's identity a secret for their privacy and security.
But, one thing is for sure, this lucky winner is probably doing the "money dance" right now and enjoying their newfound fortune. Congrats to Maine's newest millionaire!
6
$1.05 Billion, Mega Millions - January 22, 2021
A group of four anonymous buddies from suburban Detroit just hit the jackpot and won a whopping $1.05 billion in the Mega Millions lottery! After taxes, they cashed in on $557 million and chose to take the money now, instead of waiting for it.
The winning ticket was purchased on a whim at a Kroger grocery store in the Detroit suburb of Novi. One of the buddies saw a sign that the jackpot was up to $1 billion and remembered that they hadn't bought their tickets yet, so they decided to take a chance and pull into Kroger.
Their lawyer received the check on their behalf.
The Kroger store where they bought the ticket is also a winner, they're donating their $50,000 commission to the Food Bank Council of Michigan. Talk about a win-win situation! These friends are probably still in shock but we're sure they're celebrating their big win in style!
7
$768.4 Million, Powerball - March 27, 2019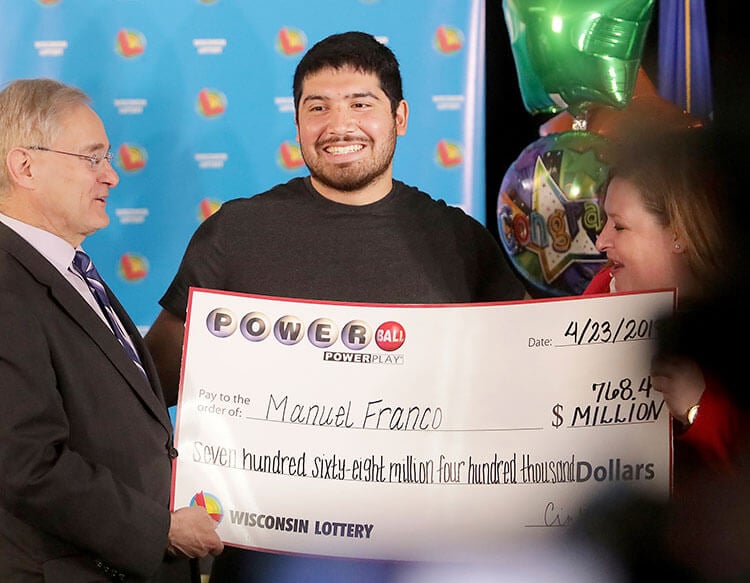 At the tender age of 24, Manuel Franco became the biggest single winner of the $768.4 million Powerball jackpot. Just like many other young people, Manuel said that he'd been struggling financially before winning and had to work very hard to get his bank account to have at least 1,000 dollars in it. While he did participate in a press conference after the win, Franco was reluctant to share a lot of personal information.
Maybe he was trying to keep pesky relatives and other individuals out of his life. It's a well-known fact that once a person becomes a lottery millionaire, the cash requests start rolling on. Hopefully, this isn't Manuel's destiny, and he gets to enjoy the jackpot to the fullest.
8
$758.7 Million, Powerball - August 23, 2017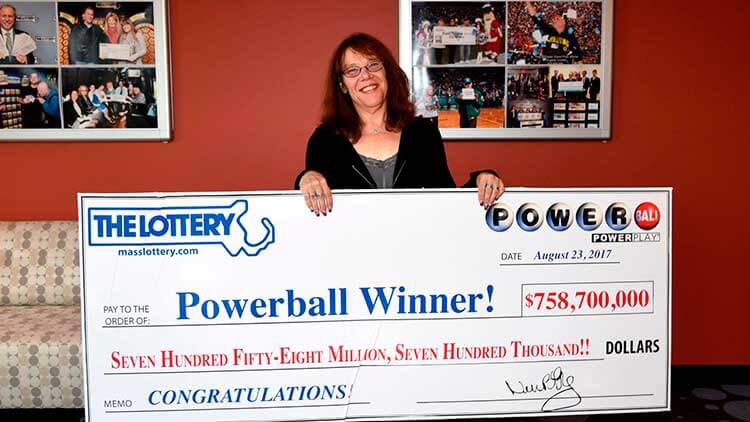 On August 23, 2017, Mavis Wanczyk won $758.7 million in the Powerball lottery. After discovering her win on Wednesday, she couldn't believe it and said "I couldn't drive anywhere. I couldn't do anything". The 53-year-old from Chicopee in Massachusetts chose the winning numbers based on family birthdays. The winning ticket was bought at a store at 2:30 p.m. on Wednesday. The store owner plans to donate the commission he'll collect for selling a jackpot winner, to local charities with a primary focus on education and children. Congrats to Wanczyk on her big win!
9
$731.1 Million, Powerball - January 20, 2021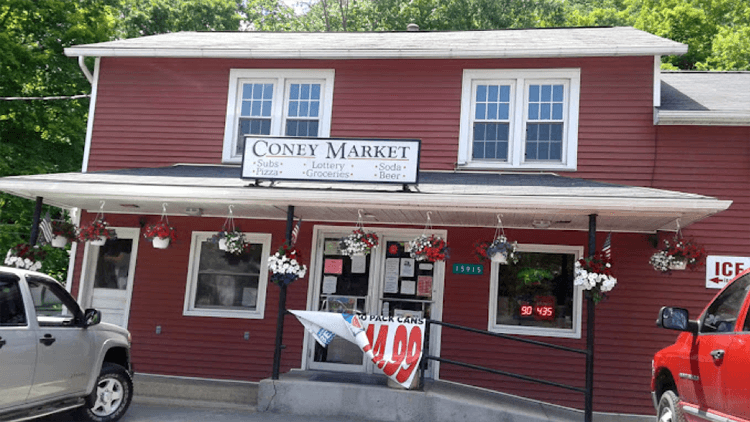 An anonymous person hit the Powerball jackpot and won a whopping $731.1 million! The lucky ticket was sold in a small coal mining town called Lonaconing, in Maryland, and it was bought at a convenience store called Coney Market. The store is also a winner, getting a bonus of $100,000 for selling the ticket to the fifth-largest lottery prize in U.S. history.
It had been more than four months since anyone won the Powerball, which is why the jackpot was so big! Unfortunately, we may never know who the winner is as Maryland is one of the states that allow winners to remain anonymous. But one thing is for sure, someone in Lonaconing is now a millionaire!
10
$699.8 Million, Powerball - October 4, 2021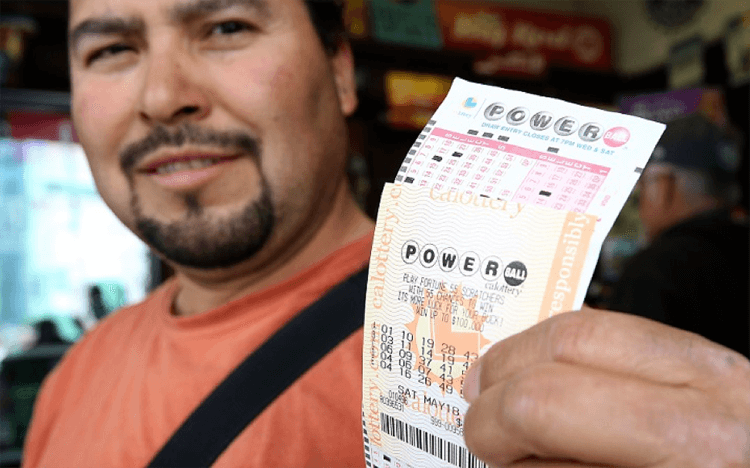 A lucky man from Morro Bay hit the jackpot and won a whopping $699.8 million in the Mega Millions lottery! Scott Godfrey, the lucky winner, bought the winning ticket at the Albertsons grocery store on Quintana Road. He decided to take the lump sum payout of $496 million minus federal taxes, and he's already giving back to the community by setting up a foundation that will receive a significant amount of the money for charitable causes.
And let's not forget the Albertsons grocery store where he bought the winning ticket, they'll receive a bonus of $1 million from the lottery!
11
$590.5 Million, US Powerball – May 18, 2013
Meet Gloria MacKenzie, a fortunate lady from Florida. She was the sole person to win the $590.5 million jackpot in the Powerball lottery. Gloria was 84 at the time of this massive accomplishment. She bought a quick-pick ticket from a local supermarket and opted for the lump sum payment. That cut her jackpot down to 370 million dollars, which we still consider to be an incredibly impressive amount.
Dennis K. from Kenya closes our winners' list. Dennis won an incredible $50,000 prize from his favorite lottery US Powerball. He has been one of our top players since November 2018 and even won several times through smaller winnings, but he has never lost focus. Dennis was determined and believed that he would win a more considerable amount or the Jackpot someday. Dennis K's dream came true when he played one of his favorite lotteries, the US Powerball, on 24Lottos.com and matched four (4) winning numbers for the draw on the 9th September 2020 whopping prize of $50,000.