Lottery Winners - Hall of Fame
| Lottery | Date | Winner | Amount |
| --- | --- | --- | --- |
Find the latest winners on 24Lottos. Experience the fun of playing your favorite lotteries from all over the world with 24Lottos, and one day your name might appear on our list.
10 Biggest Lottery Winners in History
What is the highest win of all time? Who is the wealthiest lottery winner? We've made a list of the 10 biggest lottery winners in the world's history. Check out the lucky winners who made their dreams come true. We will update this list every time someone makes it to the top 10. Dream big – one day it can be you.
1
$768.4 Million, US Powerball – March 27, 2019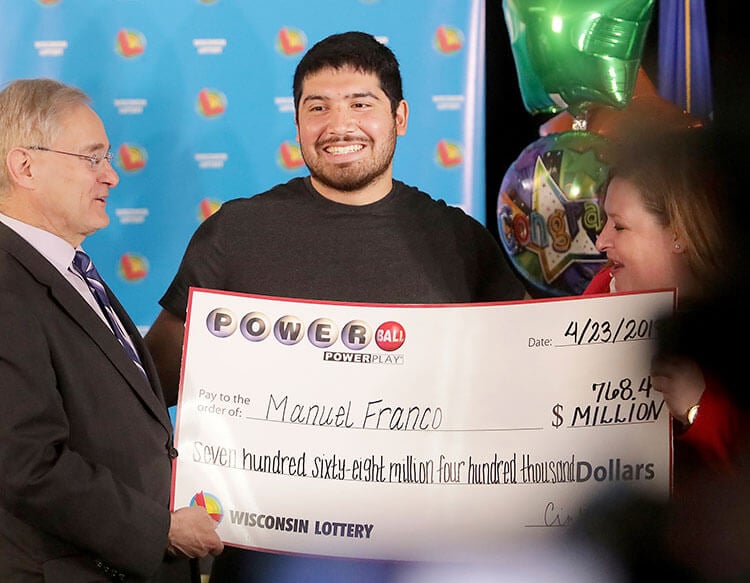 At the tender age of 24, Manuel Franco became the biggest single winner of a massive Powerball jackpot. Just like many other young people, Manuel said that he'd been struggling financially before winning and had to work very hard to get his bank account to have at least 1,000 dollars in it. While he did participate in a press conference after the win, Franco was reluctant to share a lot of personal information. Maybe he was trying to keep pesky relatives and other individuals out of his life. It's a well-known fact that once a person becomes a lottery millionaire, the cash requests start rolling on. Hopefully, this isn't Manuel's destiny, and he gets to enjoy the jackpot to the fullest.
2
$758.7 Million, US Powerball – August 23, 2017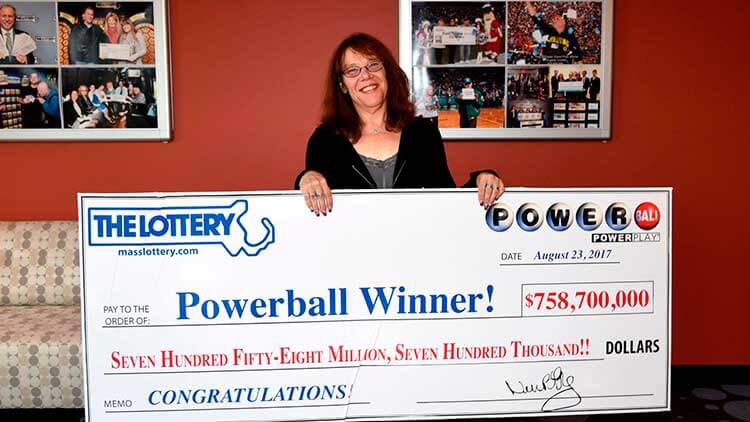 Until the October 2018 Mega Millions prize fell, Mavis Wanczyk held the prize of being the biggest lottery win to claim the jackpot without having to share it with anyone else. The 53-year-old from Chicopee in Massachusetts chose the winning numbers based on family birthdays. Previously, Mavis worked at a hospital, but she announced plans to quit her job.
3
$590.5 Million, US Powerball – May 18, 2013
Meet Gloria MacKenzie, a fortunate lady from Florida. She was the sole person to win one of the biggest Powerball jackpots in the history of the game. Gloria was 84 at the time of this massive accomplishment. She bought a quick pick ticket from a local supermarket and opted for the lump sum payment. That cut her jackpot down to 370 million dollars, which we still consider to be an incredibly impressive amount.
4
$533 Million, US Mega Millions – March 30, 2018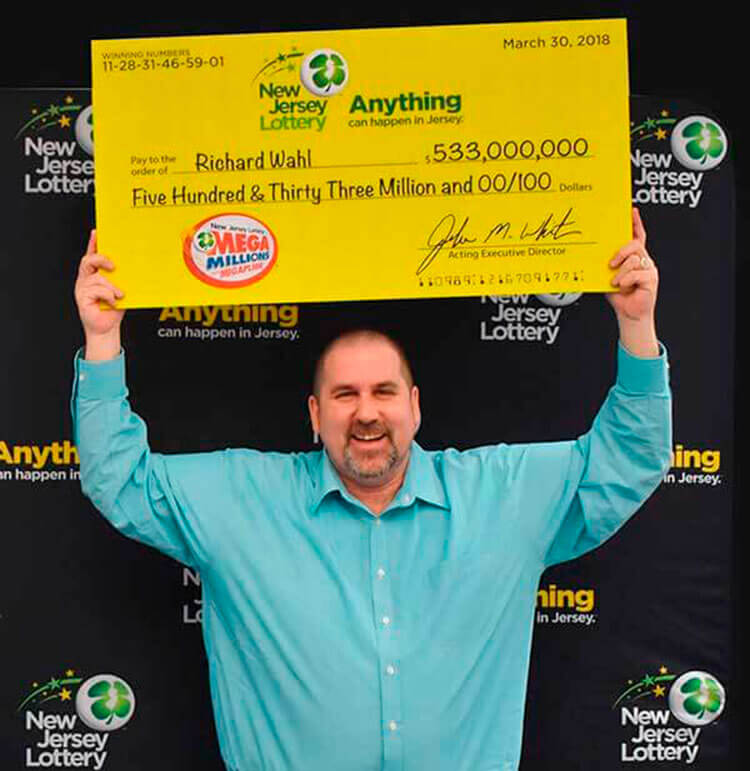 New Jersey's luckiest person in 2018 was called Richard Wahl. He was the only person in the United States to guess the correct numerical combination that resulted in winning a Mega Millions jackpot of 533 million dollars. Richard, aged 47, bought his ticket at a convenience store and upon winning, he decided to opt for the lump sum payment of 324 million dollars. According to the big winner, he comes from a humble family, and he's not going to run around spending tons of cash on things that he doesn't really need.
5
$393 Million, US Mega Millions – August 11, 2017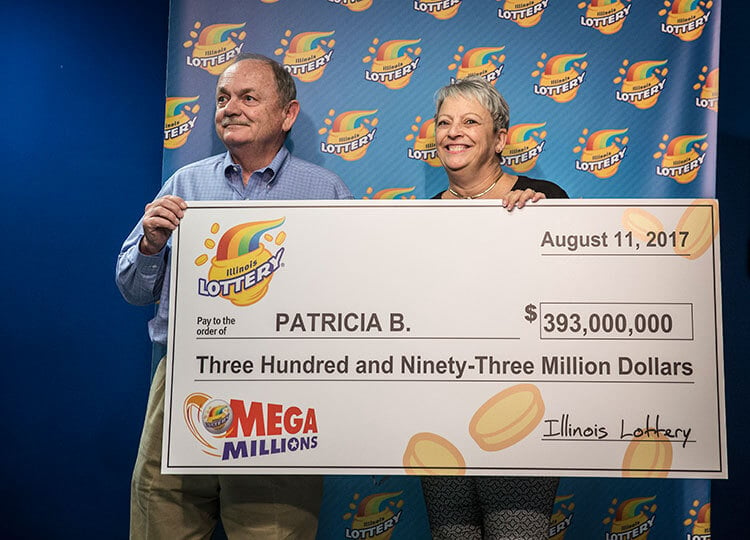 Patricia Busking was the only person to get the numbers correct for August 11, 2017, Mega Millions drawing. This accomplishment contributed to a cash prize of 393 million dollars. Patricia opted for the lump sum payment of 247 million dollars. Quite overwhelmed and quite happy when she gave a winner's press conference, Patricia said she wasn't a frequent lottery player, and she only chose to buy a ticket when the jackpot increased a lot. Obviously, that's a smart strategy!
6
$338 Million, US Powerball – March 26, 2013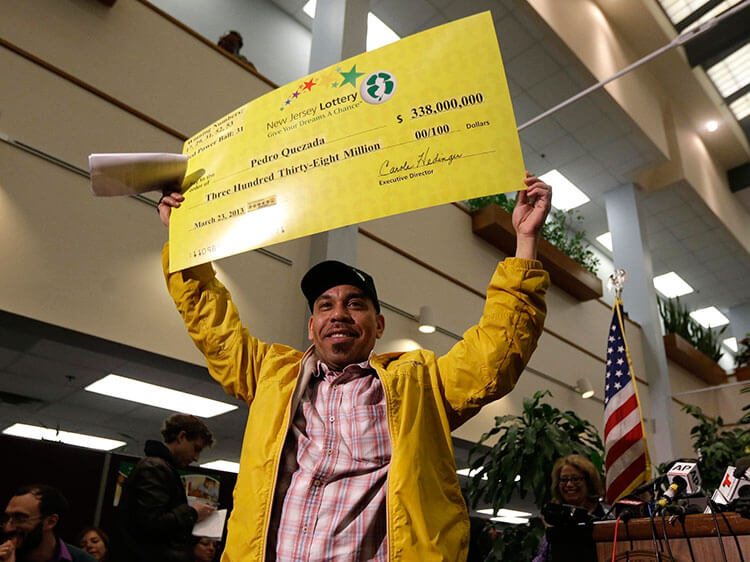 Pedro Quezada took some time to find out who had won the latest Powerball jackpot. After news came out that the jackpot had fallen, Quezada didn't even take the time to check his ticket. He needed a few days to eventually examine the numbers and find out that he'd won more than 338 million dollars. As per his initial announcement, Pedro was to use the money in an attempt to help the family – that's definitely a noble initiative.
7
$336.4 Million, US Powerball – March 6, 2012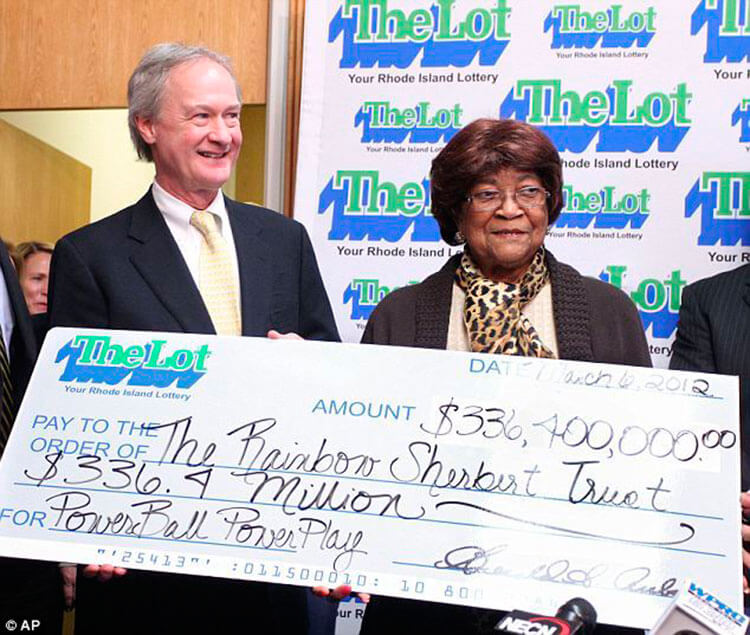 It's never too late to turn your world around. Louise White was 81 when she became a Powerball millionaire in 2012. The Rhode Island woman kept her winning ticket in her Bible until she eventually came forward to claim the prize. A regular lottery player, White bought her tickets from a local supermarket, and Louise opted for random numbers. When she won the Powerball jackpot, she had splurged on three quick pick tickets.
8
$315,3 Million, US Powerball – May 1, 2018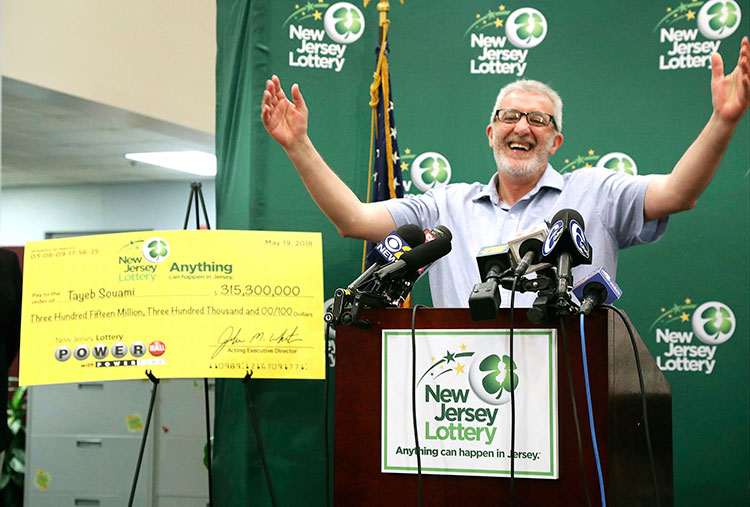 Some winner stories never cease to amaze, and Tayeb Souami's Powerball jackpot account is precisely such. He decided to buy the ticket when he went to the store to return a bottle of orange juice that was way too expensive and on sale in another venue. When he went to the service counter, he caught a sign for the latest Powerball jackpot, and he liked the number – $315.3 million dollars. With the cash he got back from the orange juice mistake, Souami got himself two Powerball tickets. One of them made him a millionaire, a definite massive award for a bit of frugality.
9
$314.9 Million, US Powerball – December 26, 2002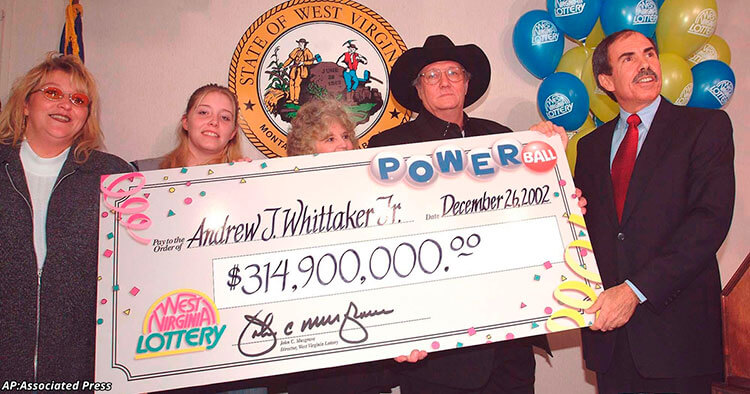 Andrew Jackson Whittaker Jr, also known as Jack Whittaker was 55 when he won almost 315 million dollars from the US Powerball. At the time, this was the largest single jackpot win in the history of US lottery. A hard-working contractor, Whittaker said that this was the first thing "given" to him in life. Everything else he accomplished he had to work really hard for. When asked what he'd do with the money, Whittaker said that he'd share the millions with family members and use some of the funds to grow his business.
10
€115.5 Million, EuroMillions – August 4, 2005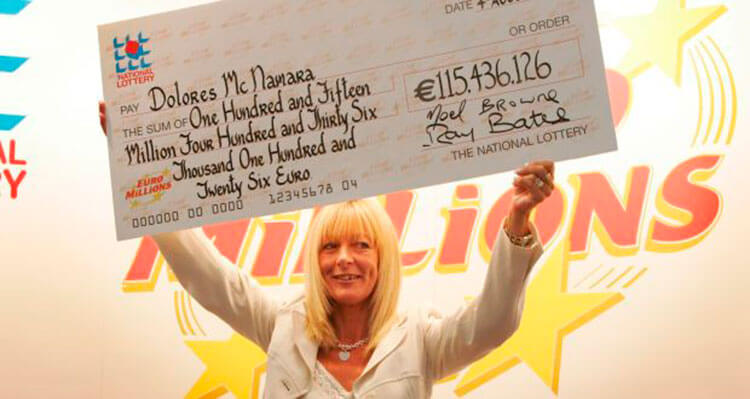 An Irish woman made headlines across Europe when she came forward to claim the biggest jackpot in the history of EuroMillions at the time. Dolores McNamara was spending some time with friends when she found out that she'd become a millionaire. There was a camera at the party and the moment was captured forever. It took McNamara three days to come forward, which contributed to massive media speculations about the identity of the winner. The good news is that Dolores said she wouldn't be changing her lifestyle and making lavish expenditures but that she'd rather keep her feet on the ground.
Dennis K. from Kenya closes our winners' list. Dennis won an incredible $50,000 prize from his favorite lottery US Powerball. He has been one of our top players since November 2018 and even won several times through smaller winnings, but he has never lost focus. Dennis was determined and believed that he would win a more considerable amount or the Jackpot someday. Dennis K's dream came true when he played one of his favorite lotteries, the US Powerball, on 24Lottos.com and matched four (4) winning numbers for the draw on the 9th September 2020 whopping prize of $50,000.